skinnydipinacid
|
Monday, June 18, 2012 at 21:30
in
Obama Administration
|
9 Comments
Hat tip to the Washington Examiner. They should be given a medal for sitting through the Take Back the American Dream Conference, or as C-Span so rightfully called it, the Conference to Energize Progressives for the 2012 Elections thingy.
Highlight of the event was Van Jones starring as the apparent smart guy who uses really dumb analogies:
Van Jones, former green czar to President Obama, suggested that the Keystone XL pipeline could harm America the way crack cocaine destroys the human body as he called for a grassroots environmentalist movement to push for cap and trade.

Jones praised the activists who fought Keystone by developing a drug metaphor. "They said, 'we're not going to let them jab this dirty needle of a pipeline into America. We're not going to let them take the dirtiest energy ever created and cook it up and stick it into this country,"
In other words, slinging crack is definitely not a green job. Got it.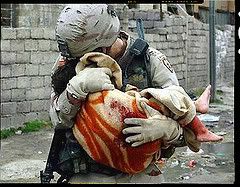 Next...
Jones' crack cocaine metaphor followed his suggestion that Republican budget hawks would cause American children to die. "They say we've got to eliminate the EPA -- just wipe it out," he said. "The EPA, which has probably saved more American lives in the past 30 years than even the Department of Defense. The EPA which is keeping the poison out of our childrens' bodies."

Obama's former green czar called for a liberal grassroots movement to build on such successes as Keystone and ensure that "the Rodney Kings of today like Trayvon who are victimized by racial fights dont have to fight alone."
Oh brother... The EPA: the truest heroes.
If you care to watch it you can still view it online on C-Span. Just click on the video playback link on the right of the page that reads "Take Back the American Dream Conference: Morning Session". Van Jones gets introduced around 43:15 of the morning video.
Permalink
|
tagged
American Dream,
EPA,
Military,
Obama,
Progressives,
Progressivism,
Van Jones