GrayRider
|
Wednesday, January 20, 2010 at 16:37
in
Political Opinion,
Politics,
WTF
|
21 Comments
In an interview today with ABC's George Stephanopoulos, President Obama had this to say about Scott Brown's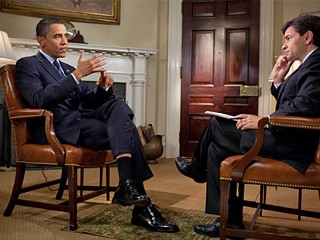 win over Martha Coakley yesterday;
"Here's my assessment of not just the vote in Massachusetts, but the mood around the country: the same thing that swept Scott Brown into office swept me into office...People are angry and they are frustrated. Not just because of what's happened in the last year or two years, but what's happened over the last eight years."
I would have thought that Coakley would have won had that been the case.
Permalink
|
tagged
George Stephanopoulos,
Obama